Bahamas - December 30, 2010 through January 8, 2011
On Thursday, December 30, I got up at O-dark thirty for my shuttle van pickup to get down to Philadelphia International Airport for my 7 AM flight to Nassau via Atlanta. My departure was only a few days after a paralyzing storm that hit NY and its area airports, but I was unaffected by the cancellations and delays. All we had in my area was a few inches of snow; an appropriate sendoff for a trip to the Bahamas.
Arrival in Nassau was in the early afternoon. With no checked luggage to look after I hunted for the privately operated buses that operate in Nassau and environs. Not seeing any I asked a police officer about them. Apparently the only way to get from the airport to Nassau is by taxi. $35 lighter I was at Nassau Harbor Club Marina to meet s/v Baja Beagle, in the lower left photo. Part of the reception committee is sitting on the piling in the lower right photo.
In 2000 when we brought Adagio, our Sabre 42, to the Bahamas we stayed in the same marina for Christmas and Junkanoo. On the surface there are no changes between then and now. In the lower left photo you can see the attached motel. In the lower right is the building that housed the restaurant and bar. The difference is that in 2000 there were no empty slips, the motel had many guests and the restaurant and bar were very busy. This year there were many empty slips, the restaurant had obviously been closed for some time, and there were few guests at the motel. Apparently Ritz Carlton had bought the property in anticipation of using it for their back office operations in connection with a bigh resort project they were doing over on Paradise Island. The recession hit and the project was abandoned. The former owner of the marina complex has just recently recovered his ownership and plans to get it going again. Through all this Peter, the marina manager par excellence, has been receiving visiting yachts.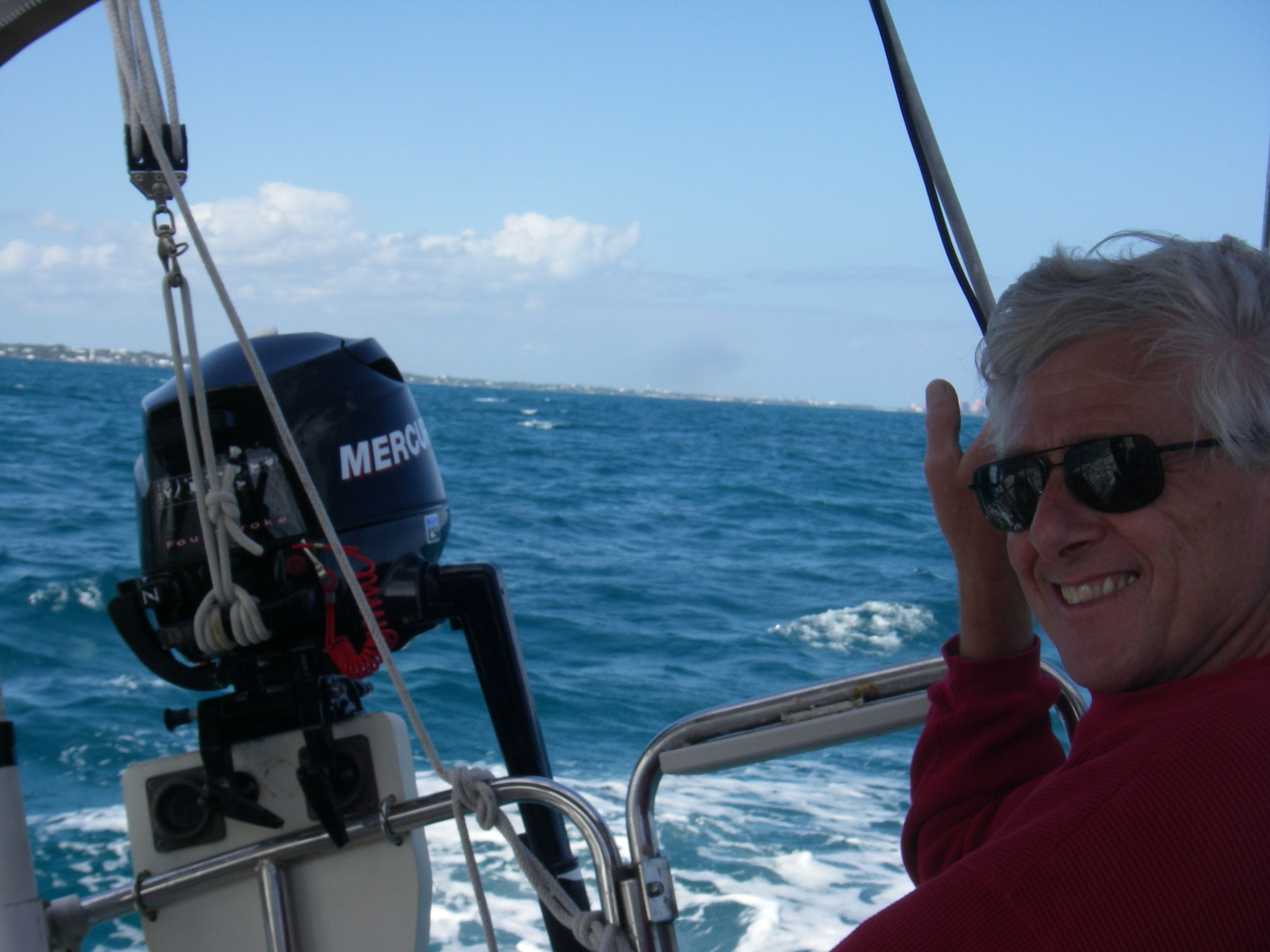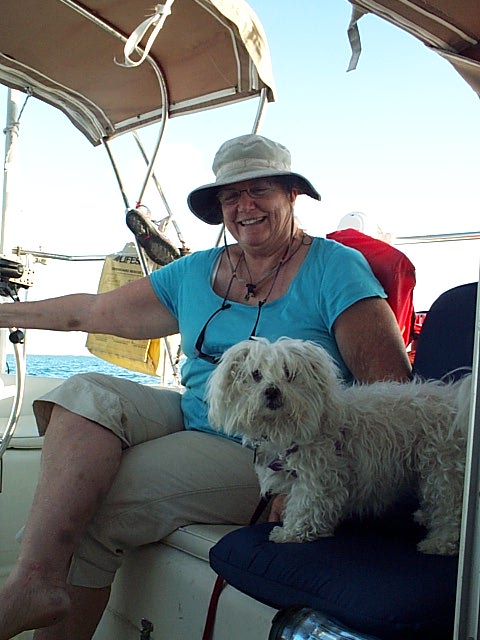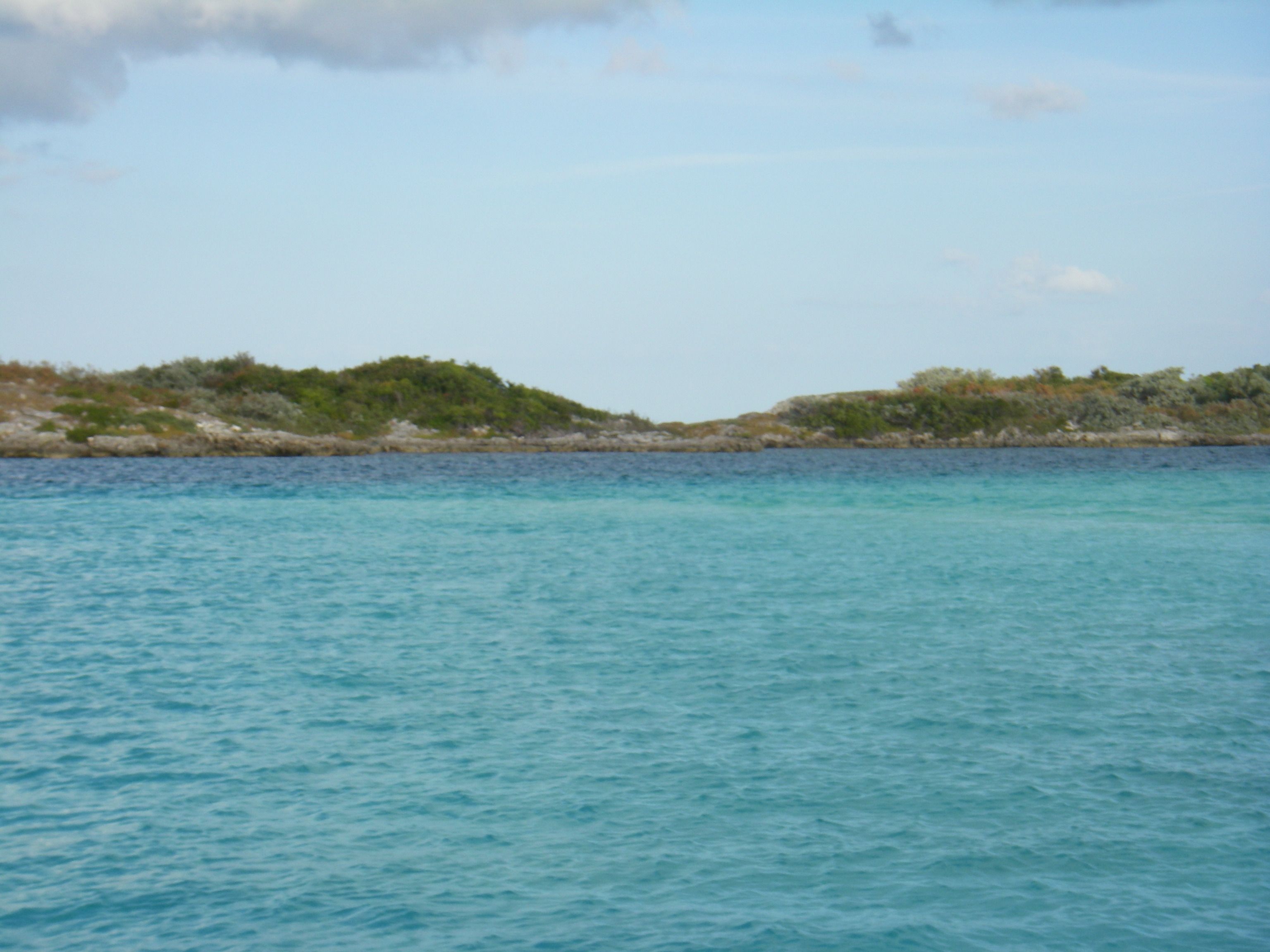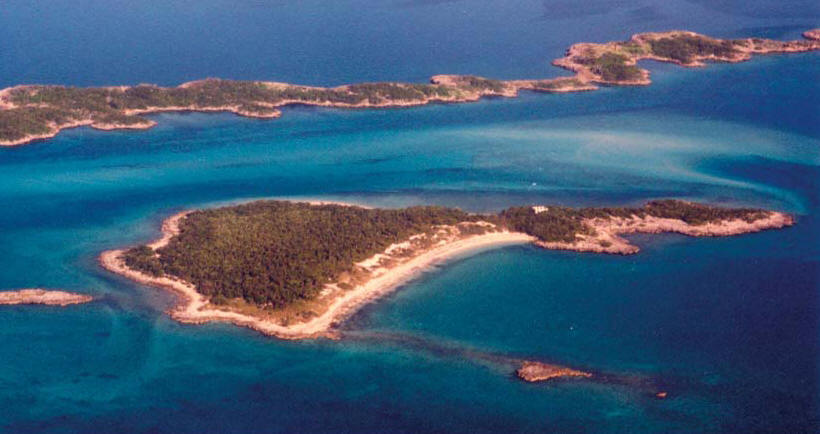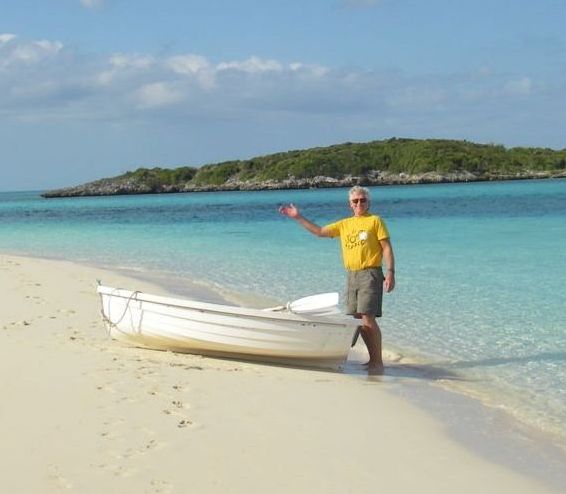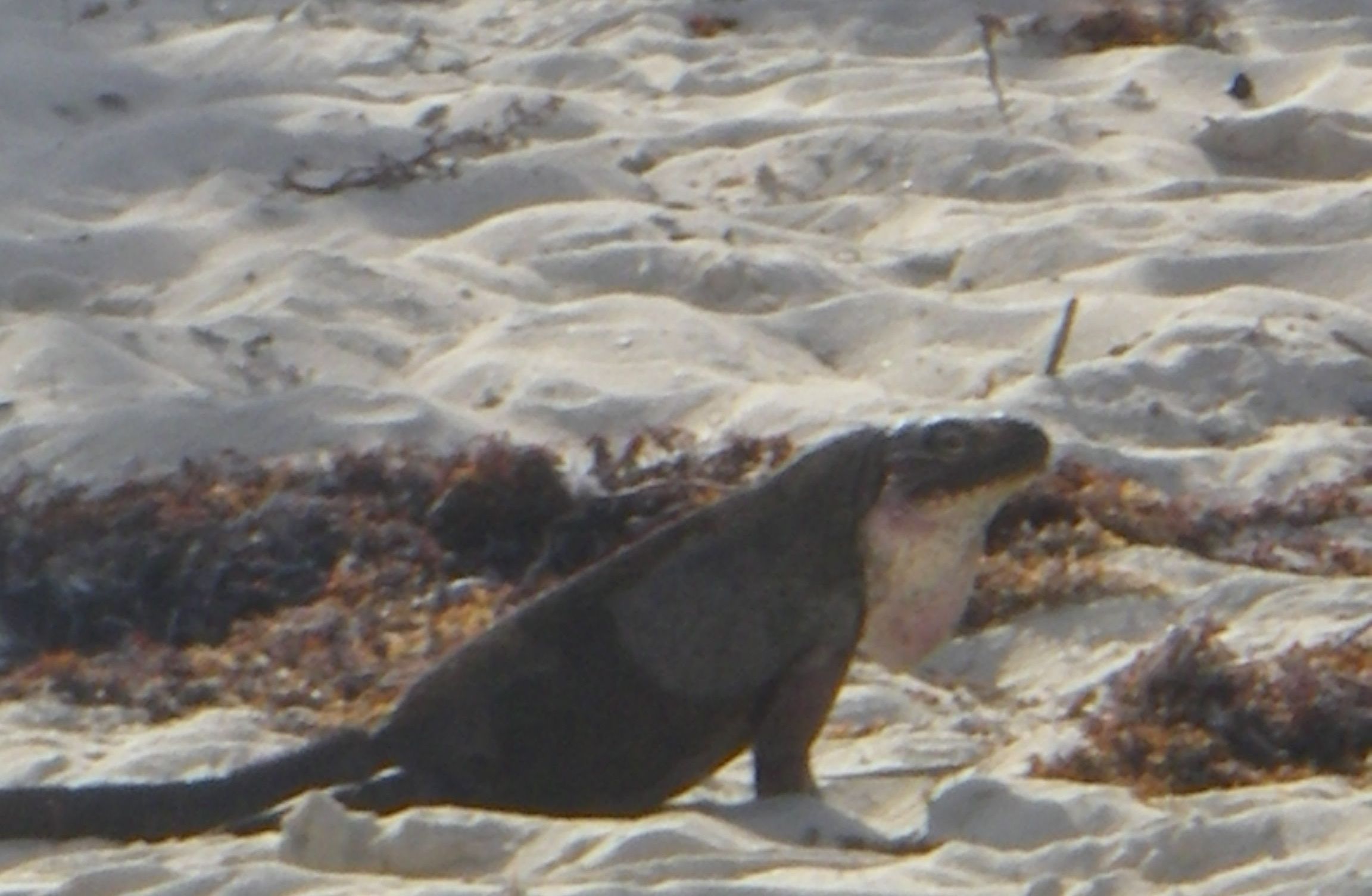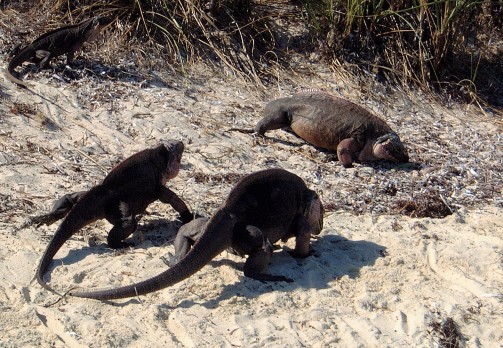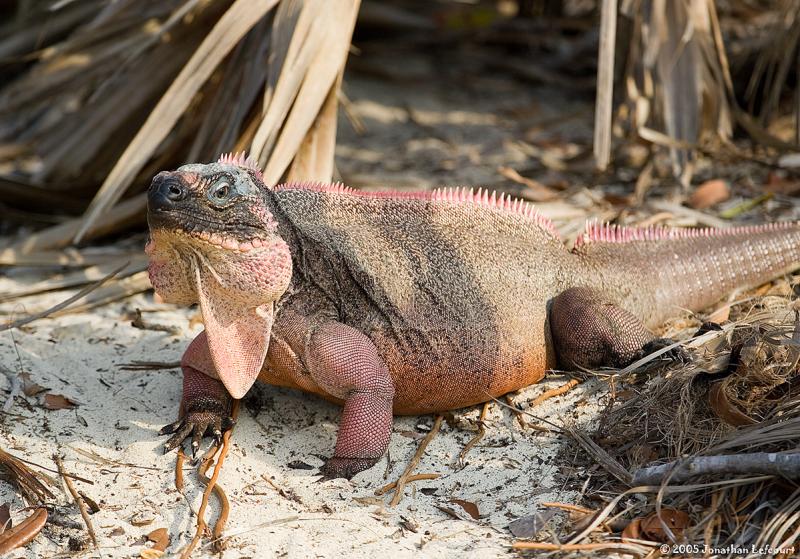 Read a research paper about the iguanas at Allen's Cay
Shroud Cay
The mangrove-lined creeks on Shroud Cay are shallow, clear tidal creeks serving as fish nurseries; juvenile snappers and grunts dart back and forth, hiding in the mangrove roots. In places the sand-and-grass bottom is covered with conch. (Shroud Cay is part of the Exuma Land and Sea Park, so
no conch fritters for us.)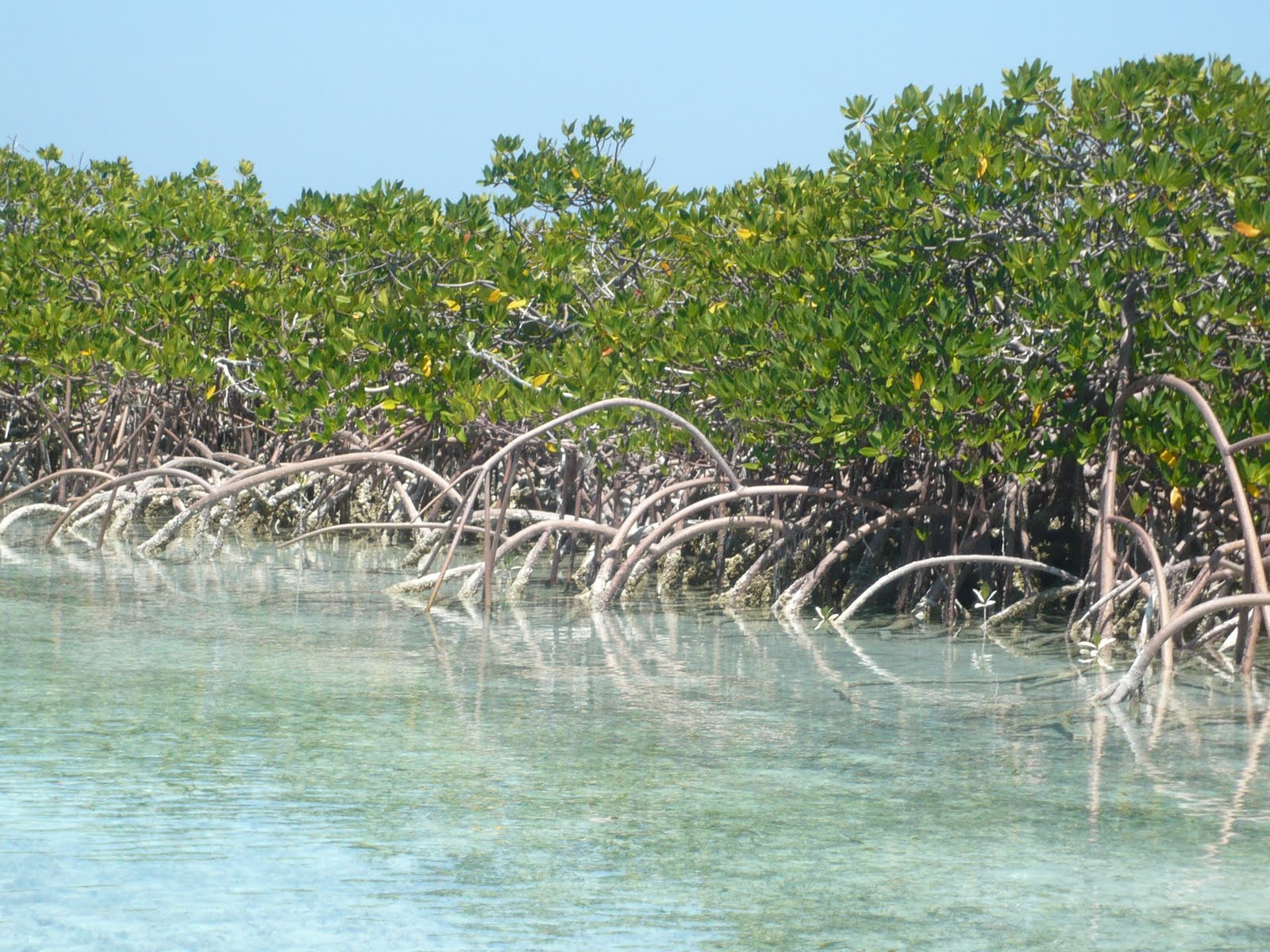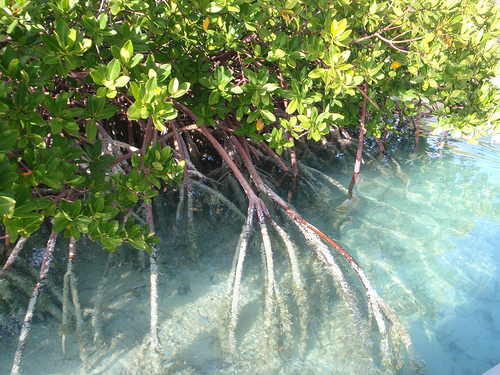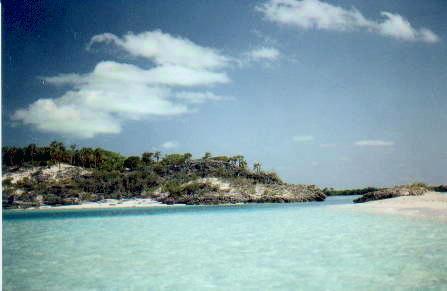 Exumas Land and Sea Park at Warderick Wells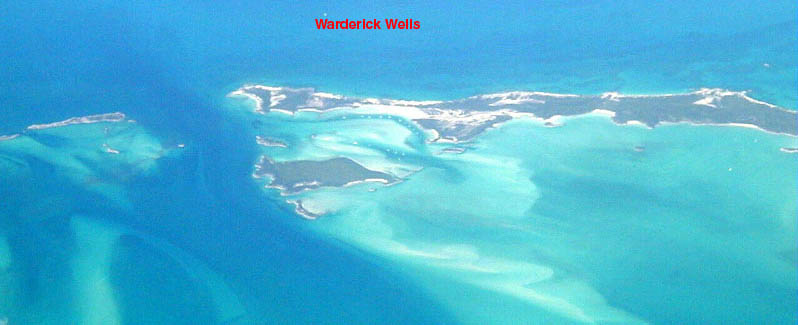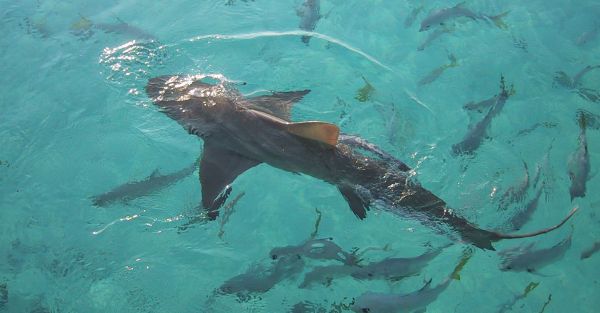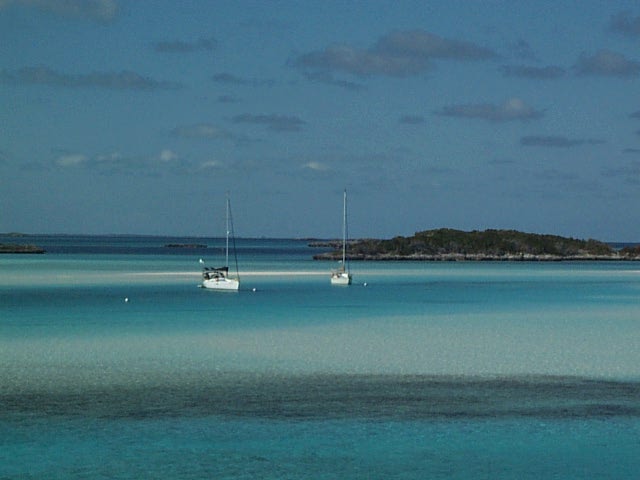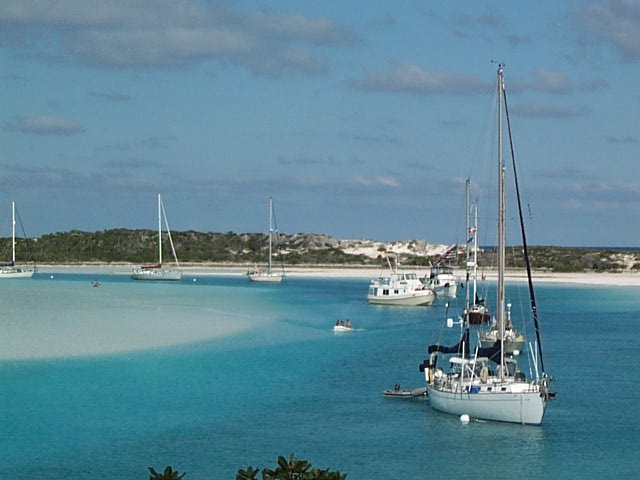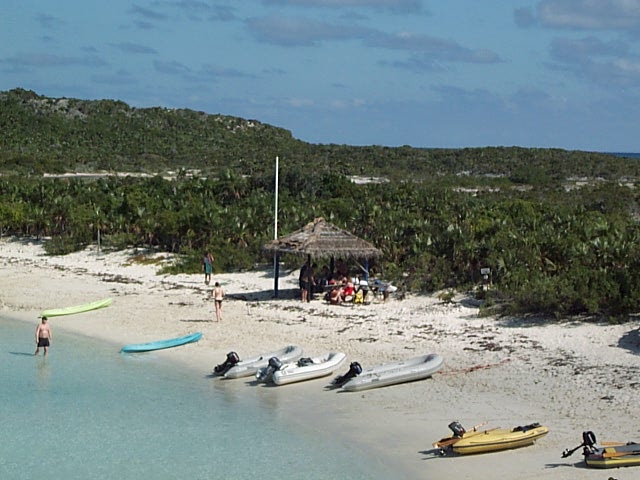 Staniel Cay