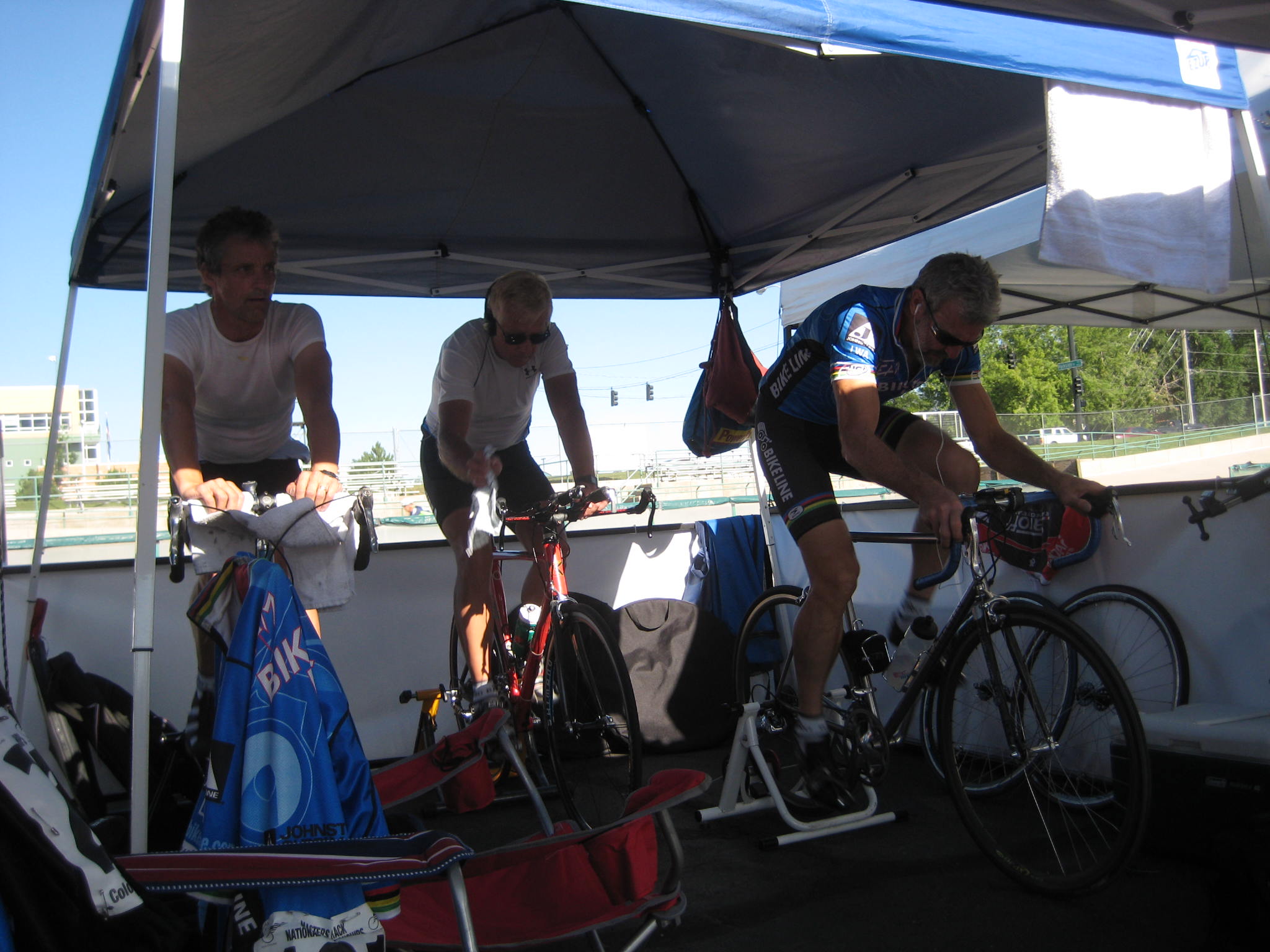 This set of three pictures shows the whole warmup routine. Above is a paceline. We'll do about 6 miles like this, gradually raising the velocity to 30 mph. Above left Bob Black and I are just coming off the track. At the left Scott, Chip and I are on the trainers warming up for our events.

In the two pictures below the oldsters exhibit their humor. Escalator, heck we need an elevator!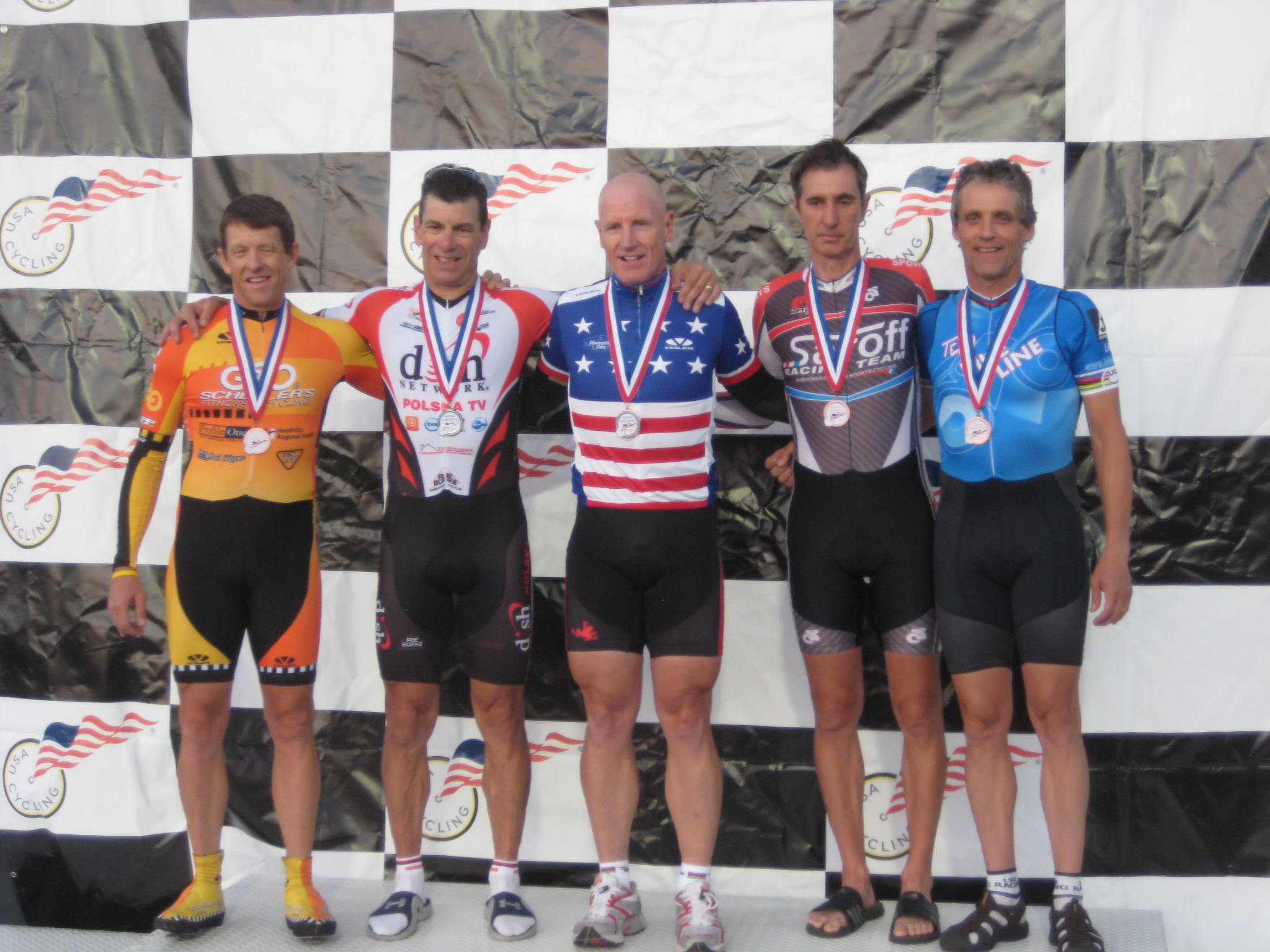 Bob and Scott have the misfortune of riding in an age group with a guy that repeatedly breaks his own world record.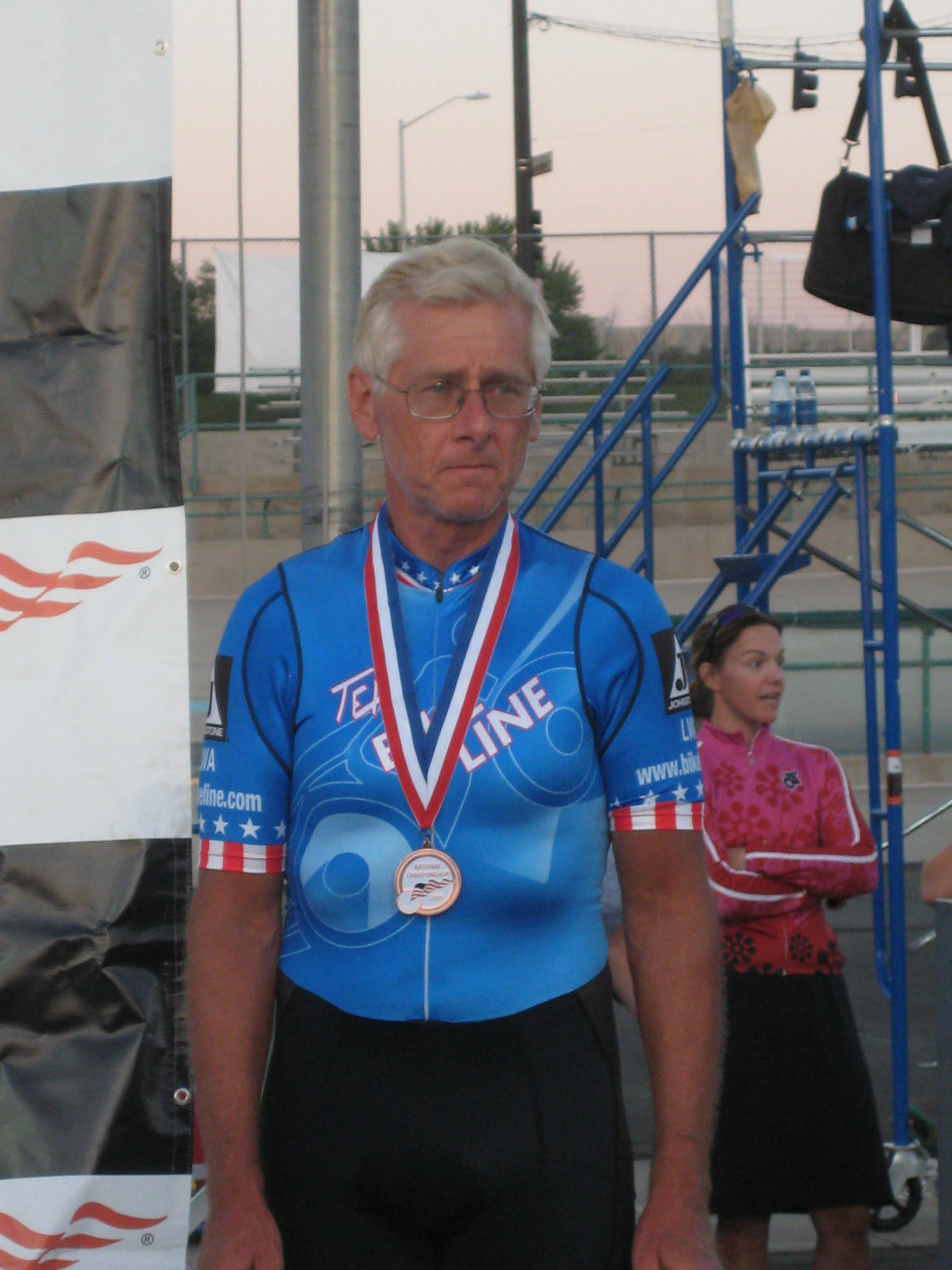 Clearly not too happy about the result in the 2km. We're all on the podium in the picutre above.